Frank DeGenova, Managing Member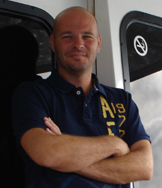 Founding Valore, LLC in 2002, Frank is a highly energetic and motivated telecommunications professional with a comprehensive background in all facets of wireless site development since 1995. Since 2002, Frank has poured his energy into the success of Valore, LLC and continues to grow Valore, LLC as a leading company in wireless consulting. Over his vast career in telecommunications, Frank has been passionately and intricately involved in site acquisition, engineering, zoning, permitting, construction, and rooftop management for hundreds of wireless developments across NJ, NY, PA, DE, OH and FL. Prior to 1995, Frank spent time surveying and working as a civil engineer for private engineering firms.
Frank holds a Bachelor of Science in Civil and Environmental Engineering Degree from Villanova University.
Roger Johnson PE, Managing Member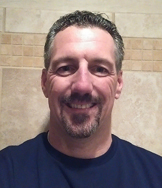 Roger joined Valore as a Managing Partner in 2006 and heads up their Engineering Division. With over 20 years of experience, he is a highly respected Telecommunication Professional and has worked on numerous carrier deployments. He has been involved in the upfront planning, civil and structural design, as well as the implementation and construction of hundreds of cell sites.
Additionally, Roger has extensive experience in the DAS field. He has managed the successful implementation of networks at several Stadiums, Venues and College Campuses throughout the Country and has a strong understanding of the various OEM providers and the requirements of each.
Roger holds a Bachelor of Science in Civil Engineering Degree from Widener University and is a Licensed Professional Engineer in 12 States/Jurisdictions (NY, CT, NJ, PA, DE, MD, DC, VA, WVA, NC, OH & IN).
Frank P. DeGenova Sr., Chief Financial Officer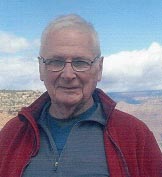 Joining Valore, LLC as Chief Financial Officer in 2006, Frank boasts over 50 years of experience in all aspects of finance.  His accomplished and successful background as Controller in both publicly traded fortune 500 manufacturing & engineering firms and smaller privately held companies, proves to be an invaluable asset to Valore, LLC's day to day operation and overall company function.
Frank holds an MBA from Fairleigh Dickinson University  & BS in Accounting from St. Joseph University.
Sheri Weber PE, Senior Project Manager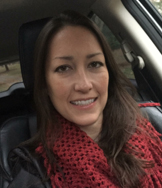 Sheri joined the Valore, LLC team in 2008. During her time with Valore, LLC, Sheri has been directly involved with the project management of hundreds of wireless facilities for multiple wireless deployments across the northeast region. With over 15 years of experience, Sheri carries with her a wide breadth of experience and expertise in the land development industry.   Prior to 2008, Sheri spent the majority of her career involved with the design, coordination, and management of various subdivision and land development projects. Such projects included institutional and commercial land developments, residential subdivisions, and the development of recreational parks and trail systems.
Sheri holds a Bachelor of Science in Agricultural and Biological Engineering from The Pennsylvania State University and is a Licensed Professional Engineer in Pennsylvania and New Jersey.