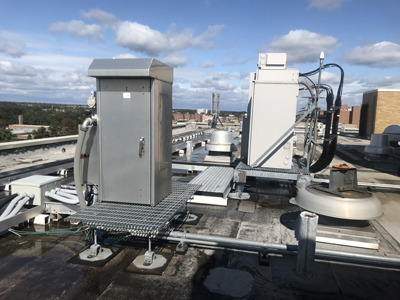 Valore LLC strives to offer unparalleled rooftop management services to all of our customers.
Valore LLC professionals operate in a close knit environment and work hand in hand with building owners to develop a customized plan to effectively and efficiently manage telecommunication tenants.
We aim to preserve a strong business relationship with our building owners and support a "customer first" environment by relying on our "always available" and "quick and accurate response" attitude.
Valore, LLC representatives are always willing to go above and beyond to support our building owners and their telecommunications tenants in any way at any time.
From marketing to leasing, installation and maintenance, Valore, LLC can act as your compass in navigating towards increasing your revenue potential.